A staggering 3 billion people on planet earth wear flip flops as their primary form of shoe as they are so affordable.
Ocean Sole turns flip-flop pollution into art and functional products so as to promote the conservation of our oceans.
Flip Flops are made from a combination of Ethylene-Vinyl Acetate and other plastics and they do not biodegrade. They do however photo-degrade, breaking up into smaller and smaller pieces to form part of the plastic soup plaguing our oceans.
The story of Ocean Sole began when marine biologist Julie Church picked up a flip-flop on Kiwayu Beach in Kenya in the 90's. Since then, Ocean Sole has gone through a journey where EVA (ethylene-vinyl acetate) flip-flop soles, are collected from the ocean and turned into pieces of art. This process has not only cleaned up flip-flop pollution from the ocean, but it has also created jobs for locals.
Since 2005, Ocean Sole has recycled over 1,000 tonnes of flip-flops from the Ocean and waterways in Kenya and provided a steady income to over 150 low-income Kenyans as well as contributing to marine conservation programmes.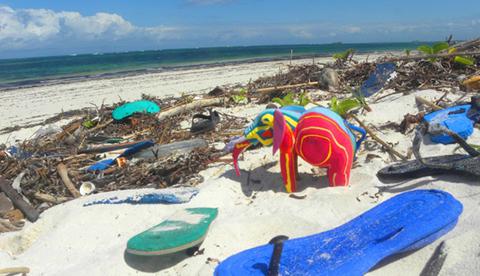 ---